Purchase or Refinance Your Home with Confidence.
USDA Loans for Rural Development
USDA loans are an affordable, easy-to-qualify-for loan option for clients with low to middle income who are willing to reside in certain rural and suburban areas across the United States. These loans are sponsored through the U.S. Department of Agriculture (USDA) and come with eligibility requirements regulated by the USDA. While some home financing requires that clients put down a substantial down payment, USDA loans boast minimal down payment options among their benefits. The team at Nickel City Funding, Inc can quickly identify if you meet the income limits and other criteria for a USDA loan and start the approval process. Contact us if you want to purchase a home and are open to rural areas in North Tonawanda, Hamburg, Amherst, West Seneca, Lancaster, and all residents of New York.
USDA Loans were created by the USDA Rural Development division to promote the development and growth of undeveloped and rural regions. Among the various types of USDA loans available, we will focus on the highly popular Single Family Housing Guaranteed loan. Although this home financing option is fully funded by lenders like Nickel City Funding, Inc, it is insured and guaranteed by the USDA.
A Nonconventional Financing Solution

Because they are backed through a department of the federal government, USDA loans are a type of conventional loan. Other types of common nonconventional loans include FHA loans (through the Federal Housing Administration) and VA loans (through the U.S. Department of Veterans Affairs). Most nonconventional loans have low or no down payment and fixed rates. They are a good alternative to conventional loans when a person has a low income or otherwise may have a difficult time securing traditional financing.
USDA Single Family Housing Guaranteed Loans are available for up to 100% financing (no down payment) on a home within a federally approved area. These loans are only available to clients whose income does not exceed 115% of the median income in your area. All Single Family Housing loans also have a 30-year term and fixed rates.
In addition to meeting the income requirements for USDA eligibility. Other requirements include:
You are a U.S. citizen, non-citizen national, or qualified alien
You have not been suspended or debarred from federal programs
You must live in your USDA-financed home as your primary residence
You have a credit score of around 620 or higher, although some clients qualify with less
Your home must be in an eligible area
Our mortgage professionals can quickly determine your eligibility and help you look for homes within USDA-approved areas. Your funds can be used to purchase a home and property and for certain upgrades like energy-efficient improvements.
When you're ready for USDA loans to purchase a home in a rural area, contact Nickel City Funding, Inc We can help you explore this and other financing and narrow your search to areas with USDA approval. We work with clients in North Tonawanda, Hamburg, Amherst, West Seneca, Lancaster, and all residents of New York.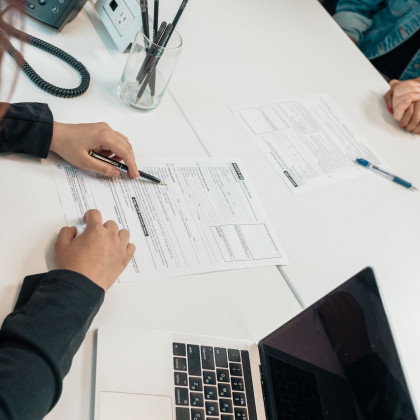 "*" indicates required fields
Registered Licensed Mortgage Broker-NY State dept. of financial services. All loans arranged by 3rd party lenders.
Nickel City Funding, Inc is a licensed mortgage broker by the Florida Office of Financial regulation NMLS #1586.