Purchase or Refinance Your Home with Confidence.
Great Rates and Terms with Conventional Loan Financing
When it comes to home financing, conventional loans have some of the most flexible terms and competitive rates in the mortgage market. These privately funded and insured loans come in all shapes and sizes. At Nickel City Funding, Inc, our professionals can quickly deliver a personalized quote for a conventional loan to you. We assess your financial situation and homeownership goals to determine the most suitable financing option for you. Whether you're buying a home in any part of New York and Florida, we're here to assist you. Feel free to reach out to us with any inquiries and schedule a quote today.
What is a Conventional Loan?
A conventional loan is a type of home financing that is not insured through the U.S. Federal Government. Instead, conventional loans are privately funded and insured and are not subject to regulation through the federal government. Nonconventional loans, conversely, are insured by the federal government, but funded through private insurers. Common examples of nonconventional loans include FHA loans from the Federal Housing Administration and VA loans through the U.S. Department of Veterans Affairs. At Nickel City Funding, Inc, we provide both conventional and nonconventional loan options to cater to your needs.
Benefits of a Conventional Loan
In the current market, conventional financing is the most popular type of financing. Here are some of the benefits:
Lower interest rates for the higher credit score buyer or homeowner.
The loan processing can be faster.
Down payment options; one can start as low as 1% of the home price.
Flexible mortgage terms ranging from 10 to 30 years.
Reduced or no private mortgage insurance.
At Nickel City Funding Inc, receiving a conventional mortgage loan can be easy; we have the vast experience in structuring and processing your loan, along with complete understanding of the market. Let us help you make the dream of owning a home a reality.
In essence, this means that homes financed for amounts below $726,200 in New York and Florida are considered conforming loans, while those exceeding this limit fall into the category of nonconforming or "jumbo"; loans. Conforming loans typically offer fixed rates and lower interest rates compared to jumbo loans.
Applying for a Conventional Loan
With over 20 years of expertise in conventional loans, our mortgage professionals are well-equipped to assist you. Whether you require a conforming or nonconforming conventional loan to finance your desired home, we can quickly provide you with a quote. It's important to note that conventional loans have stricter qualifying criteria compared to nonconventional loans since they are not backed by the government. You should have a good to great credit score, as the higher the loan value, the better the credit score is required. You should also maintain a reasonable debt-to-income (DTI) ratio and be able to show proof of income and the ability to cover your mortgage premiums and private mortgage insurance (PMI).
Conventional financing is as little as a 3% down payment for first-time home buyers purchasing a 1 single-family residence and 5% down on a two-family residence. Inquire more about these programs by contacting us today.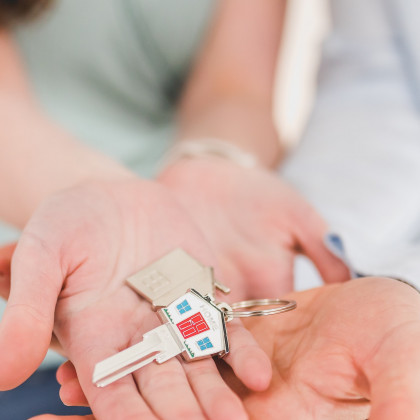 "*" indicates required fields
Registered Licensed Mortgage Broker-NY State dept. of financial services. All loans arranged by 3rd party lenders.
Nickel City Funding, Inc is a licensed mortgage broker by the Florida Office of Financial regulation NMLS #1586.