Purchase or Refinance Your Home with Confidence.
GUARANTEED RURAL HOUSING LOAN PROGRAM
TARGET: Low/Moderate income households that can afford the monthly mortgage payments but do not have adequate funds for down payment or closing costs. Available to eligible applicants in rural areas.
ELIGIBILITY:
Do not currently own an adequate dwelling in the local commuting area.
Will be the owner occupant.
Household income must be within the income limits (see limits on reverse side)
Must have acceptable credit history.
Must have adequate and dependable income sufficient to meet all obligations.
Must be a citizen or legally admitted to the United States for permanent residence.
LOAN PURPOSE: ASSIST LOW AND MODERATE INCOME APPLICANTS THROUGH THE GUARANTEE OF LOANS MADE BY CONVENTIONAL LENDERS FOR HOMES IN ELIGIBLE RURAL AREAS. CLOSING COSTS MAY BE INCLUDED IN THE ACQUISITION OF MODEST SINGLE FAMILY HOMES, NEW OR EXISTING FINANCED, IF THE APPRAISAL SUPPORTS IT.
MINIMUM ADEQUATE SITE:
The value of the site must not exceed 30 percent of the total value of the property.

PROHIBITED USES:
– Purchase of existing manufactured housing (mobile homes).
– Purchase income producing properties or farm service buildings.
INSPECTIONS: Private water. Inspection Certifications completed by Lender's appraiser.
Dwelling must meet current HUD Handbook 4150.2 and 4905.1 Standards.
LOAN TERM: 30 years (360 monthly payments)
INTEREST: FIXED – the lender's maximum interest rate must not exceed Fannie Mae's required net yield for 90-day commitments on 30-year fixed-rate mortgages with Actual/Actual remittance plus 60 basis points.
LOAN AMOUNT: Loan amount cannot exceed 106.0%* of the appraised value of the property. (*Appraised value may be exceeded by the amount of upfront guarantee fee financed.)
LOAN MORTGAGE AMOUNT: None. Applicant's income and loan repayment ability will dictate the maximum loan amount.
GUARANTEE FEE: Up front fee of 2.0% of the Loan Amount plus .4% annual fee.
REPAYMENT ABILITY:
PITI (Principal, Interest, Taxes, and Insurance) does not exceed 29% of Gross Income.
TD (Total Debt) does not exceed 41% of Gross Income.
(Ratios above 29/41% can be exceeded with above average credit scores)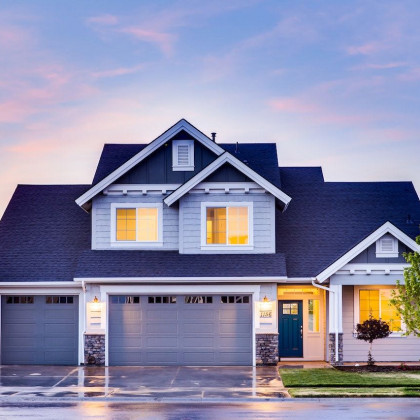 "*" indicates required fields
Registered Licensed Mortgage Broker-NY State dept. of financial services. All loans arranged by 3rd party lenders.
Nickel City Funding, Inc is a licensed mortgage broker by the Florida Office of Financial regulation NMLS #1586.