Purchase or Refinance Your Home with Confidence.
Mortgage Refinancing Made Easy with a Qualified Agent
As you know, your home financing is one of the largest investments you'll make in your whole life. If you have considered mortgage refinancing, the team at Nickel City Funding, Inc is here to help. Considering your refinancing options is fast and easy without upfront costs. With several lenders to choose from, we can ensure you find the best refinancing rate available. We work with clients in North Tonawanda, Hamburg, Amherst, West Seneca, Lancaster, and all residents of New York and Florida. To get started exploring ways you could save, contact Nickel City Funding, Inc today.
Mortgage Refinancing Options

The type of refinancing that makes sense for you depends on what type of home financing you have currently. There are conventional and government refinancing loan options available.
Conforming Loan Refinancing: Conforming refinancing is backed by Freddie mac and Fannie Mae. This usually consists of lower or no mortgage insurance, easy loan process, and lower interest rates.
FHA refinance: This is a popular option for clients with lower credit scores and higher debt to income ratios. Mortgage insurance is required on all loans. As an FHA-approved lender, we can quickly complete the paperwork so you can start saving, fast.
VA IRRRL Refinancing: If you are a veteran, service member, surviving spouse of a veteran or service member, or other candidate with an existing VA loan, this may be the right refinancing for you. This mortgage refinancing can help you find better rates and save money long-term using your existing entitlements. There is no monthly mortgage insurance, and in most cases reduced closing costs.
Nickel City Funding, Inc. has extensive experience in all types of refinancing. Let one of our experienced loan officers provide you with the best option that fits your financial needs.
The Benefits of Refinancing with Nickel City Funding, Inc
Our qualified mortgage professionals have more than 20 years of experience with refinancing. We can explore your options with no upfront cost. Whether you're transitioning from a variable rate to a fixed rate, looking for better terms, or looking for another way to save, we have options. Contact Nickel City Funding, Inc, serving North Tonawanda, Hamburg, Amherst, West Seneca, Lancaster, and all residents of New York and Florida, to get started.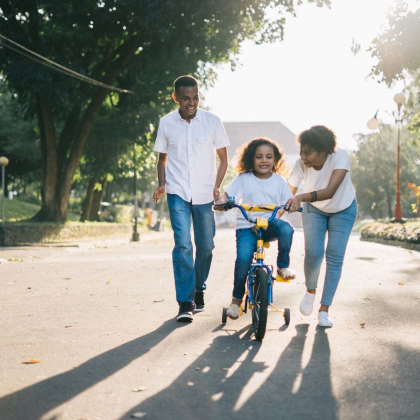 "*" indicates required fields
Registered Licensed Mortgage Broker-NY State dept. of financial services. All loans arranged by 3rd party lenders.
Nickel City Funding, Inc is a licensed mortgage broker by the Florida Office of Financial regulation NMLS #1586.