Purchase or Refinance Your Home with Confidence.
Offering the best mortgage rates, options and service.
Explore your lending options with ease
At Nickel City Funding, Inc, we provide comprehensive loan assistance to guide you through the entire loan process. We help homeowners apply for a wide range of loans, including:
One-time construction loans
When you work with us, you can count on a quick turnaround time and fully transparent communications. Call now to work with one of our loan specialists based in West Seneca, NY serving all of New York and Florida.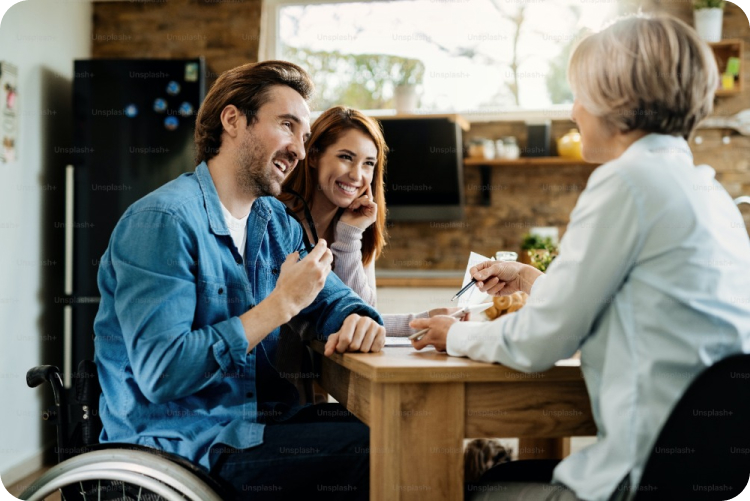 Excellent
4.8
★
★
★
★
★
Based on 108 reviews from
review us on
Austin W
★★★★★
Response from the ownerThanks Austin
Maria Redenbach
★★★★★
Nickel City Funding Inc made my home buying experience very easy! I never thought I would come close to ever owning a home. THEY MADE IT POSSIBLE. Colleen and Gamila were very knowledgeable, they were there to assist when I had any question form the simplest to the hardest, being a first time home buyer there were a lot of silly questions but the whole team explained everything to me and made me feel more comfortable with the biggest purchase of my life!
Response from the ownerThank you for a wonderful review, Maria!
Briana Vaccaro
★★★★★
WOW WOW WOW! From application to closing,the process was so smooth! Which is not bad for first time homebuyers!! Everyone was professional, and quick to respond and i was kept in the loop the entire time which was SO helpful! Thank you thank you!! I highly recommended them for your home buying needs! Thanks again guys! Truly amazing!
Response from the ownerThanks for the great review Brianna. It was a pleasure working with you.
Steph
★★★★★
Im posting this review on behalf of my mother, Ivy. Tim Gleason is AMAZING! He went above and beyond assisting her on the purchase of her first ever home. She appreciates everything you have done for her. Words can never explain how thankful she truly is.
Elliott Parker
★★★★★
Working with TIM GLEASON from Nickel City Funding was a dream. He was with us every step of the way and made our first time buying a house incredibly smooth.Tim was very easy to get in contact with, super flexible and an overall outstanding mortgage loan officer.His support throughout the entire process was greatly appreciated. He eased our stress and provided peace of mind with his consistent support and encouragement. Not only did we find an amazing mortgage loan officer in Tim Gleason, but we also found a lifelong friend. We will definitely be utilizing his expertise in all of our future needs. Thank you again Tim Gleason and the Nickel City Funding team.
Response from the ownerHey Elliott.We really appreciate your business. Thank you so much
Tammy Bair
★★★★★
Tim Gleason from Nickel City Funding was amazing. He was always there and guided us every step of the way. Their we're times when everything became overwhelming and stressful. He reassured me and told me to keep packing, LOL 😆 Since we've recently closed on our forever home, I've already recommended him to a dear friend of mine!!! Thank you for everything Tim, we appreciate you 😊❤️❤️❤️
James Kelleher
★★★★★
Tim Gleason of Nickel City Funding guided me and my family through the loan process flawlessly! He continues to help me even after closing on the home. He has earned my trust and I will continue to do business with them for the foreseeable future. I recommend anyone shopping a loan to go through Nickel City Funding for honest and transparent business.
ed bair
★★★★★
Tim Gleason at nickel city funding was an incredible person to work with. As a first time home buyer I didn't know what to expect. Tim made the whole experience as painless as he could make it. I would recommend Tim to anyone that asks.
James Roberts
★★★★★
Nickel City Funding is an incredible mortgage company with a great team. They have none hundreds of mortgages for my company
Response from the ownerThanks Jim. It has been a great ride working with your agents since 2006. Looking forward for many years to come
Brian Sunday
★★★★★
Recently we purchased our second home with the help of Nickel City Funding. Our loan officer Brian Traky did a great job walking us through the entire sales process. His knowledge and experience in real estate made our buying experience easy and stress free. The loan processing team of Colleen, Gamila, and Tim were awesome to work with. The overall team dynamic at Nickel City is something you don't see everyday in business. The teamwork, willingness to help each other, and putting the customer first provided my family with an exceptional customer experience. I will continue to use and recommend Nickel City Funding to anyone I know looking to buy or refinance a home.
Response from the ownerThanks Brian. You were great to work with and it was an honor assisting you. We wish you best of luck
Vinny Paternostro
★★★★★
This is our 2nd home we've purchased through Nickel City Funding and I'll never go anywhere else !!!! From offer to close was so simple and easy. The way Paul - Gamila and Colleen prepared you every step of the way was just impeccable - nothing was a surprise nor should it ever be we were always one step ahead and they took the stress right off our backs !!!Thank you for our dream home wouldn't have been possible without you all !!Go Bills
Response from the ownerThanks Vinny. Appreciate your business.
Terrance Christian
★★★★★
I found Nickel City funding via web search and was impressed by all the reviews. Chris and team genuinely lives up to them. They helped me understand the process and guided me in each and every step. Quick to respond and act, I got my clear to close within 30 days of applying with them.
Response from the ownerThanks Terrance. It was a pleasure working with you as well. I wish you the best of luck on your new home. Please feel free to contact us with questions along the way.
Jacob D
★★★★★
Working with Brian at Nickel City Funding was absolutely incredible. He was by far the most pleasant person to work with throughout my home buying process. Brian took the time to answer each of my many phone calls, provided me with detailed advice, and found the best rate out of the many mortgage lenders I looked through. I have recommended him to many of my friends and family who are looking to purchase or refinance. Thank you to the team at Nickel City Funding for such a great experience!
Response from the ownerThanks Jake. We appreciate your business..
twin angel
★★★★★
If you want to work with a team of experienced and dedicated people this is where you go to. They made my first home buying experience easy and stress-free! I can't say enough great things about this agency and everyone I was honored to work with and meet during the process..
Response from the ownerThank you Michelle. It was great working with you. Best of luck on your new home
Charlene Cortes
★★★★★
Nickel City Funding was amazing to work with. Tim was always there when I had questions and concerns any time of the day or night, and was able to walk me through them and make sure I completely understood every process. Gamila and Colleen always made sure we had our documents ready to go and that we stayed on top of everything. I couldn't have asked for a better company to handle my mortgage! Highly recommend!!
Response from the ownerHello Charlene. We are so happy for you and glad you had a great experience with us. If there is anything you need, please feel free to reach out.
Sarah Bak
★★★★★
My husband and I were in the buying process of a house from a private party and had no idea what to do. Nickel city was recommend by family and they did not disappoint! From start of getting mortgage approval to finish of closing, everything was taken care of without issue. Any questions we had were answered quickly and in depth! They were amazing and cannot recommend any stronger for anyone in the house buying process!
Response from the ownerthank you John and Sarah. It was really nice working with you.
Andy Hein
★★★★★
Matt was awesome to work with. He was quick to respond to email and phone calls to answer any and all questions during what is typically a stressful process. He went above and beyond (including responding over the weekend) to help us with our loan with an amazing rate. Great experience and we would recommend them to anyone.
Response from the ownerThank you Andy. Our recommendations do help more than you know.
Val Crane
★★★★★
Chris Vassallo was awesome to work with. He made it so easy to understand the process as a first time home buyer. He did everything quickly and efficiently and most importantly he offered the lowest interest rate. I will continue to recommend Nickel City Funding to everyone. I cannot thank you enough Chris!!
Response from the ownerThank you so much for allowing us to assist you with your mortgage..
Walter Mysiak
★★★★★
Nickel City Funding served my clients at the highest level. Everyone was super professional and got the job done quickly and efficiently. When interest rates are high in Nickel City Funding went low. I highly recommend reaching out to this place if you are looking to buy a home and get a mortgage.
Response from the ownerThank you Walter.
Kimberly Connolly
★★★★★
As a real estate agent, I always deal with Mike at Nickel City Funding. He has always given great customer service, and as soon as I send him the clients information, he is on the phone with them in minutes trying to help.
Response from the ownerThank you Kim. We really appreciate your business and will continue to provide your customers with the best service possible
William Skubis
★★★★★
Nickel city funding and in particular Mike Fleischman have represented me multiple times. Mike is tenacious and he always follows through with what he promises.
Response from the ownerThanks William. We appreciate your business
Ryan Wierzba
★★★★★
Michael Fleischman is a reliable, persistent, and knowledgeable loan officer that helped us achieve the financing we needed for the unique situation my wife and I had.
Response from the ownerThanks Ryan. We really appreciate your business.
rosemary keenan
★★★★★
I wanted to reorganize my finances but had become self employed full time within the last year and a half. Although my credit was sufficient, this presented a unique situation. Michael Fleischman was able to put together a scenario that allowed my credit history and business financial stability to overcome my change in employment status. This was a very creative approach that was successful in every aspect. Not many brokers would put the time and effort in as Michael did. The closing was effortless. I would highly recommend Nickel City Funding for putting together the best deal possible.
Response from the ownerThank you for your kind words Rosemary. We really appreciate your business
At Nickel City Funding, Inc, we offer a comprehensive range of mortgage services for residents of Western NY, Rochester, NY and Florida to everything. Whether you're refinancing or purchasing a home in New York State, our team is here to assist you. With options including conventional loans, VA loans, USDA loans, and FHA loans, we also provide fast turnaround times and great interest rate.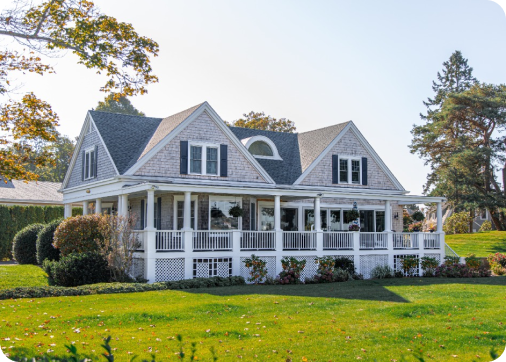 Our customer-focused approach ensures that you and your agents stay informed throughout the process. With over 20 years of industry experience, our knowledgeable processing staff ensures smooth transactions, and we also provide multiple lender options to choose from. We understand the unique needs of self-employed and 1099 borrowers, which is why we offer a specialized bank statement program. Our dedicated team of mortgage professionals are here to support you at every step, simplifying the mortgage loan and interest rate process. Having served over 10,000 satisfied clients, we are proud to be a Preferred Broker with leading lending institutions, allowing us to pass on savings directly to you.





"*" indicates required fields
Focus on buying your dream home while
we handle the financing.
Contact us today via phone or email to simplify your
mortgage loan and interest rate process.
Go Into Your Investment with Peace of Mind
Are you ready to purchase your dream home? Or perhaps you're seeking to refinance your current home to secure a better rate? At Nickel City Funding, Inc, our experts are dedicated to making the loan process as seamless as possible by handling the financing and rate negotiations for you. You'll love our exceptional service, transparent communication, and honorable work ethic.
Choose Us For Home Loan Services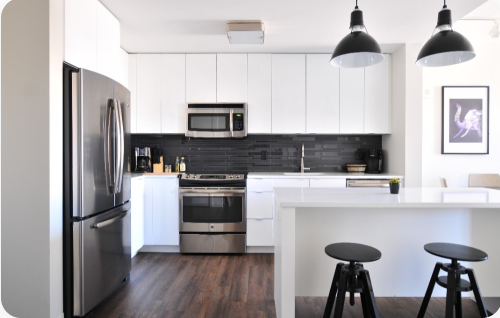 Easier Mortgage Rates & Better Mortgage Loans!
Proudly serving all of New York and Florida since 2006! Call us for a pre-approval process before contacting a real estate agency or bank!
Nickel City Funding, Inc is a premier mortgage broker based in Western New York. With over 15 years of unwavering dedication, we bring you the most competitive mortgage loans and mortgage rates in the greater Buffalo area. Whether you live in Jamestown, Angola, Springville, Hamburg, Amherst, Orchard Park, Wilson, North Tonawanda, or East Aurora, NY, we've got you covered. We offer one-on-one services to first-time home buyers and savvy real estate
…
experts. With 25+ years of experience in the industry, you can count on Nickel City Funding, Inc to handle all of your mortgage rate mortgage loan needs.
We prioritize our customers above all else, ensuring your satisfaction and delivering superior quality control. Our team of dedicated mortgage professionals is with you every step of the way. As evidence of our commitment to delivering the best customer service and satisfaction, a staggering 99% of our business comes from personal referrals. Call us today to explore your mortgage loan options!
To make informed decisions about your home loan, take advantage of our mortgage calculator. It provides valuable insights and guides you toward the best course of action.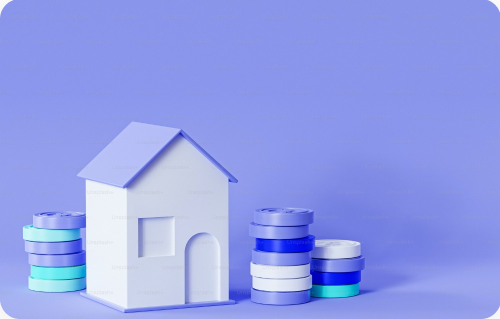 An FHA loan is a mortgage insured by the Federal Housing Administration, a division of the U.S. Department of Housing and Urban Development (HUD). These loans are designed to make homeownership more accessible, especially for first-time homebuyers and individuals with lower credit scores.
read more