Purchase or Refinance Your Home with Confidence.
Mortgage for Purchase Solutions that Work for You
There is a vast spectrum of home financing options available on the market today. When you are ready to apply for mortgage for purchase, the team at Nickel City Funding, Inc is here to help you find the financing that makes sense for you. Once we understand your priorities – whether it's a low down payment, fixed rate or otherwise – our mortgage professionals will help narrow your options. We work with clients in North Tonawanda, Hamburg, Amherst, West Seneca, Lancaster and all residents of New York and the state of Florida. Check out an introduction to mortgage for purchase below and contact us to get started.
Explore the Possibilities Today
When you are ready to look at mortgage for purchase, the team at Nickel City Funding, Inc is here to help. We have long-term experience helping local clients in North Tonawanda, Hamburg, Amherst, West Seneca, Lancaster and all residents of New York and the state of Florida find mortgage for purchase that works for their unique needs. Contact us for a fast quote and start the journey to own a home.
We offer conventional, FHA, VA, USDA financing. Contact one of our loan officers to find out more about these products.
Ten Tips for First-Time Homebuyers
Purchasing your first house can be a major step in your life. At Nickel City Funding, Inc, we understand that the home-buying process can seem challenging to first-time home buyers. That's why we're here to help you navigate each step of the way and make you feel more secure in your home-buying journey.
We know it's important to conduct research before discussing a large purchase in person, so we've compiled a list of ten tips for any potential first-time homeowners. Let's begin with the first step:
1. Strengthen Your Credit
While your credit score isn't the sole determinant for mortgage approval, it plays a crucial role in shaping the terms you can secure. To ensure your credit score is in good standing, consider these steps:
Before speaking with a lender, know your credit score. Once a year, you may obtain a free credit report by visiting annualcreditreport.com.
Confirm that your credit report is accurate. If you notice any mistakes, you should file a dispute with the credit bureau as soon as possible. Unresolved disputes may affect your credit score and cause your loan approval to be delayed.
Pay off large credit card debt. Working on those debts may improve your credit score and help you get accepted for a higher interest rate.
Establish payment schedules for any past-due credit lines. Contact your creditors and work out a budget-friendly plan that will not harm your debt-to-income ratio.
2. Create a Budget
Before applying for a mortgage loan, you will want to make sure that you have the means to pay it off. Creating a budget for yourself can be a good place to start to determine the house you can afford. In your budget, put down your salary and be sure to include all of your expenses, such as:
• Monthly bills (utilities, loans, etc.)
• Living expenses (food, entertainment, etc.)
• Estimated property taxes
• Homeowner's insurance estimates
• Private mortgage insurance estimates
• Homeowners Association fees
Remember to also consider one-time costs during the buying process (i.e. closing costs, down payment, etc.).
3. Determine Your Debt-to-income (DTI)
Lenders will not approve you for a mortgage if your DTI is greater than 40%. You can improve your debt-to-income ratio by raising your monthly income or lowering the amount of debt you carry each month. Decreasing the amount of debt can be a much more attainable goal, so you will want to pay off as many open credit accounts as soon as possible.
4. Don't Pick a Mortgage Provider Purely on Price
While saving money on your mortgage interest rate can be very tempting, working with a respectable, trustworthy organization that offers a wide range of loan options and will help you find the best financing for your situation can prove more beneficial in the long run.
5. Opt for Pre-approval Instead of Pre-qualification
Before looking at homes, you should know the difference between pre-qualification and pre-approval.
Pre-qualification assesses your ability to repay a loan based on the information you submit to lenders.
A pre-approval letter is a formal agreement from a lender to offer you a mortgage for a specified amount and term. This includes an examination of your financial situation and credit history.
You can establish your budget, negotiate confidently, and close faster with a pre-approval. If you are pre-approved before going property hunting, realtors and sellers are more likely to consider your offer seriously.
6. Choose your real estate agent wisely and steer clear of dual agents.
Make sure the real estate agent you work with is trustworthy, competent, and looks out for your best interests. Obtaining references from family and friends who have already purchased a property is usually a smart idea.
You should also avoid using a dual agent, who represents both the buyer and the seller in a transaction. The agent may not bargain in the best interests of the buyer in order to boost their own commission. If you choose to use a dual agent, make sure it's someone you absolutely trust.
7. Choose your location carefully.
Consider neighborhood safety, public school ratings, your daily commute, and local amenities before purchasing a property. Depending on your lifestyle, if being close to recreational areas or entertainment venues are a high priority for you, make sure they are in suitable proximity to your home.
8. Don't Make Any Financial Adjustments Throughout the Loan Process.
When applying for a loan, you must disclose all elements of your income and finances. You should not make any large purchases, such as a car, large appliances, or furniture, or transfer untraceable sums into or around your accounts. You should also avoid changing jobs throughout the home loan process, as consistent employment will almost certainly play a role in selecting what loan you qualify for.
9. Obtain a Home Inspection.
Inspections are necessary in some circumstances to help you fully evaluate a home's condition. They can also be useful in negotiating lower costs or having extra services stated in the contract.
10. Get Everything in Writing.
A seller may give several verbal promises throughout the purchasing process. They may, for example, offer to fix the roof before you move in or to provide certain appliances. Ensure this information is included in any written agreements you sign, as the seller is not obligated to follow through on an agreement if it is not explicitly stated in a contract. In a signed document, you should also ensure that the amount, installments, rate lock, and other terms are mentioned in writing.
Feeling overwhelmed?
Buying your first home doesn't have to be scary! Our Nickel City Funding, Inc professionals are here to support you and answer any questions you have. Contact us today to get started with the mortgage process!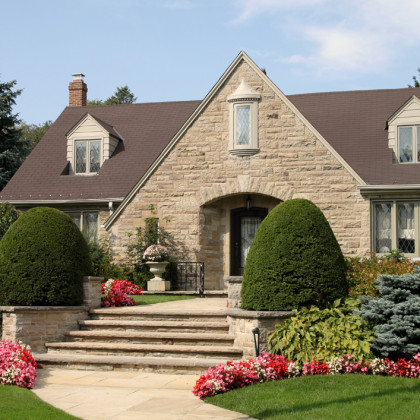 "*" indicates required fields
Registered Licensed Mortgage Broker-NY State dept. of financial services. All loans arranged by 3rd party lenders.
Nickel City Funding, Inc is a licensed mortgage broker by the Florida Office of Financial regulation NMLS #1586.